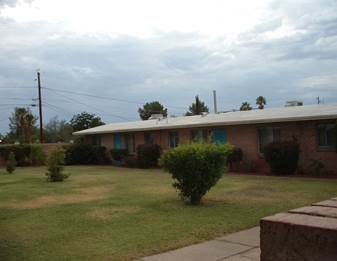 Transitional Housing/Sober Living
Mailing Address: PO Box 57299
Tucson, Arizona 85732-7299

Leah Jones at (520) 404-4042
ljones@paxtonhouse.net

Or

Jeanie Pike (520) 419-9398
jpike@paxtonhouse.net
Fax Applications to:
(520) 296-4837

All Eight Locations in Midtown
Provides clean and sober transitional housing
8 locations in Central Tucson
Costs $120 per week
House Manager on-site
Immediate placement
Internet, TV, Phone, near bus routes, laundry onsite
Download application here.
Weekly program fees are $120 per week or $480 a month in advance
8 locations 65 beds; (Pima/Dodge) & (22nd/Swan) & Country Club/Glenn
Admission Requirements
Must be able to maintain fees, if going to school ($120.00 per week or $480 a month in advance)
Must be clean and detoxed off all substances and alcohol
Must attend one hour house meeting per week
Must attend two 12-step recovery meetings per week
Must be willing to abide by the rules of the facility.
We welcome those who; have lost apartment or housing, on parole or probation, homeless, need to relocate from an unsafe living environment, or upon completion of treatment. We work closely with federal, county, state probation and parole.